Agent Profile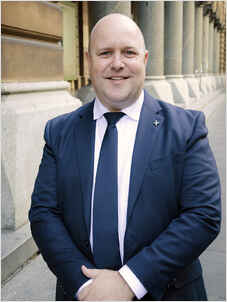 Travis Wentriro
Laing+Simmons Corporation
| | |
| --- | --- |
| | vCard |
Travis Wentriro
At Laing+Simmons, we make it clear that we value people - our team and our customers - above all else. This is the Laing+Simmons culture that Travis Wentriro, our Network Growth Manager, lives and breathes.
In Travis' words, "people and culture are the two most important factors in building an attraction business in today's competitive marketplace".
He should know. He's been at the forefront of the real estate and recruitment industries since 2006, providing him a unique mix of skills to attract the best real estate operators to Laing+Simmons.
In his first 12 months in the role, Travis has done just that, with the Laing+Simmons network growing over 10% in that time. And he's not done yet.
Travis is focused on identifying and recruiting the next group of Laing+Simmons business owners, organically growing the network of offices throughout the Sydney metropolitan area and regional NSW.
Drawing on our culture to attract future leaders in the industry, Travis has a knack for building life-long relationships with industry professionals. He's also got a great eye for talent, having spent eight years in the talent acquisition industry servicing ASX listed customers responsible for billion dollar projects in Australia and offshore.
He combines this experience with real estate sales expertise, becoming one of inner-city Brisbane's premier agents before moving to Sydney to take up the Laing+Simmons post.
Travis' gaze is now firmly on the future. He has a clear view to drive Laing+Simmons, a proud 50 year company, to be widely recognised as an attraction business by the best people who want to share in our culture. A culture which values people.